Welcome to Woodham Road Medical
After a lot a deliberation we have decided to to join the CSC scheme that means our patients with CSC will now pay $19.50 for a basic funded consultation.
We still have grave concerns that this CSC scheme is poorly conceived and implemented and has the potential to over burden and seriously harm quality general practice in New Zealand.
Unfortunately because of Covid 19 the country is heading into very bleak economic times with high levels of unemployment and financial stress.
We have therefore decided that is is more important to support those in need at this difficult time.
Other surgeries that have gone with the CSC scheme have had to significantly increase their fees for patients without community services cards and some have reduced their consultations to 10 minutes. We will not be doing this.
Some consultations are not covered by the scheme such as driver license medicals so please check with reception when requesting an appointment to avoid an unexpected bill.
Fees can be paid through online banking and automatic payments using your name and date of birth as the reference. Our bank account details are:   Westpac 03-1592-0338906-00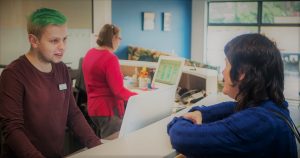 Continuity of care is really important to us.  We would like to encourage patients to try and book predictable appointments 2-3 days in advance as this will help us to book you with your usual doctor.  We will of course try to continue to book more urgent and unpredictable appointments on the day but it is more difficult to then book you with the doctor of your choice.
When we are not available, 24 hour service is provided through the 24 Hour Surgery at 401 Madras Street (Dollans Lane). Phone 03 365 7777.