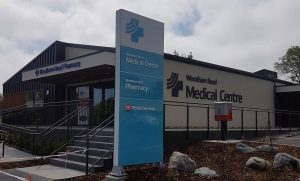 Woodham Road Medical




Online bookings and prescription requests available from Monday 2nd July!
Doctors
Dr Adrian Gamble
Dr Sarah Howard
Dr Tania Cooper
Dr Emily Forbes
Dr Fern Andersen
Dr Martin Wilson
Dr Rebecca Walker
Dr Kirstie O'Donnell
Nurses
Terri
Lynette
Robyn
Laura
Sandra
Contact Us
Woodham Road Medical
23 Woodham Road
Linwood
Christchurch 8062
Tel: 03 389 9385
Fax: 03 389 9945
Email: admin@woodhamrdhc.pegasus.net.nz
Our bank account details are: Westpac 03-1592-0338906-00
When we are not available, 24 hour service is provided through the 24 Hour Surgery at 401 Madras Street (Dollans Lane). Phone 03 365 7777.