Welcome to Woodham Road Medical
Our opening hours are:
Phone Lines:   8:00am – 5:00pm  Monday to Friday
Nurse Appointment:   8:30am – 5:00pm Monday to Friday
Doctor Appointments:   9:00am – 5:00pm Monday to Friday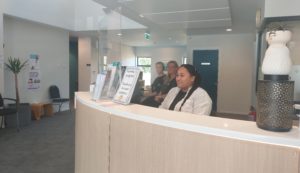 Continuity of care is really important to us.  We would like to encourage patients to try and book predictable appointments 2-3 days in advance as this will help us to book you with your usual doctor.  We will of course try to continue to book more urgent and unpredictable appointments on the day but it is more difficult to then book you with the doctor of your choice.
When we are not available, 24 hour service is provided through the 24 Hour Surgery at 401 Madras Street (Dollans Lane). Phone 03 365 7777.